Low-Glycemic + Anti-Inflammatory
How will PCOS-Friendly Meal Plan help me?
Our PCOS-Friendly Meal Plan is designed to help women manage symptoms of Polycystic Ovary Syndrome (PCOS) with healthy and delicious meals.
This meal plan is ideal for women who want to take control of their health and manage their PCOS symptoms through proper nutrition.
Features and Benefits
Helps manage symptoms of PCOS
Low-glycemic index foods to support insulin resistance
Balanced macronutrient ratios to support hormone regulation
Whole foods-based meals to reduce inflammation
Can help with sustainable weight loss and increased energy levels
Helps manage your insulin level for balanced moods and hormones
Decrease Chronic Fatigue = Increased Energy Levels
Promotes Stubborn Fat Loss 
Improve Fertility
All-Natural, Real Food Ingredients
Wholesome, Nutrient-dense always
Full Flavored, Never boring
Our chefs and nutritionists carefully craft each meal to ensure you're getting a balance of healthy fats, protein, and fiber that can help regulate hormones and improve insulin resistance.
Have allergies, medical conditions, dietary requests and food preferences? Our Custom Meal Plan is the meal plan for you.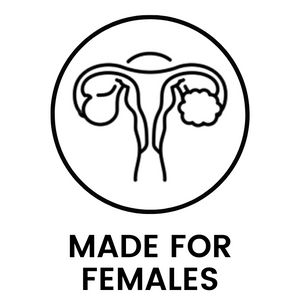 Dietary Restrictions and Food Allergies
Our meals can be customized to accommodate dietary restrictions and food allergies. Please let us know of any special requirements when filling out our questionnaire.
Sample PCOS-Friendly Menu
Breakfast: Sweet Potato and Sausage Breakfast Skillet
Lunch: Grilled Chicken Salad with Avocado and Walnuts
Dinner: Spiced Salmon with Roasted Vegetables and Quinoa
Snack: Greek Yogurt with Berries and Almonds
Add-on to a Meal Plan
Chia Pudding
Overnight Oats
Don't Know If You Have PCOS?
If you're not sure whether you have PCOS, we recommend consulting with a healthcare professional.

Remember to do your research and choose a specialist who has experience in diagnosing and managing PCOS. It's also important to consider their qualifications, credentials, and reviews from previous patients.
To help you, check out Nuthera Partner Expert Directory and choose the OB-GYN that's right for you.
Order Now
Order your 5-Day PCOS-Friendly Meal Plan today and experience the convenience and health benefits of Nuthera's meal options.
Take control of your health and manage PCOS symptoms through proper nutrition.

Start your PCOS healing journey today.
Take control of your health and manage PCOS symptoms through proper nutrition.
Start your PCOS healing journey today.
VIEW ALL MEAL PLANS