[10.10 SALE] 5-Day Madness Is Here!
As the gentle breezes of 2023's last quarter comes easing in, it's a reminder - a moment to pause, reflect, and renew our commitment to our health and well-being. 

This 10.10, we at Nuthera invite you to a healthful embrace, to journey with us and your loved ones towards a radiant and nourished life.
REFER A FRIEND, GET REWARDED


The gift of wellness is best shared. 

Invite a friend to try Nuthera, get double points for the next (5) days!
(i.e. instead of 250 points, get 500 points for every referral from Oct 10-15, 2023)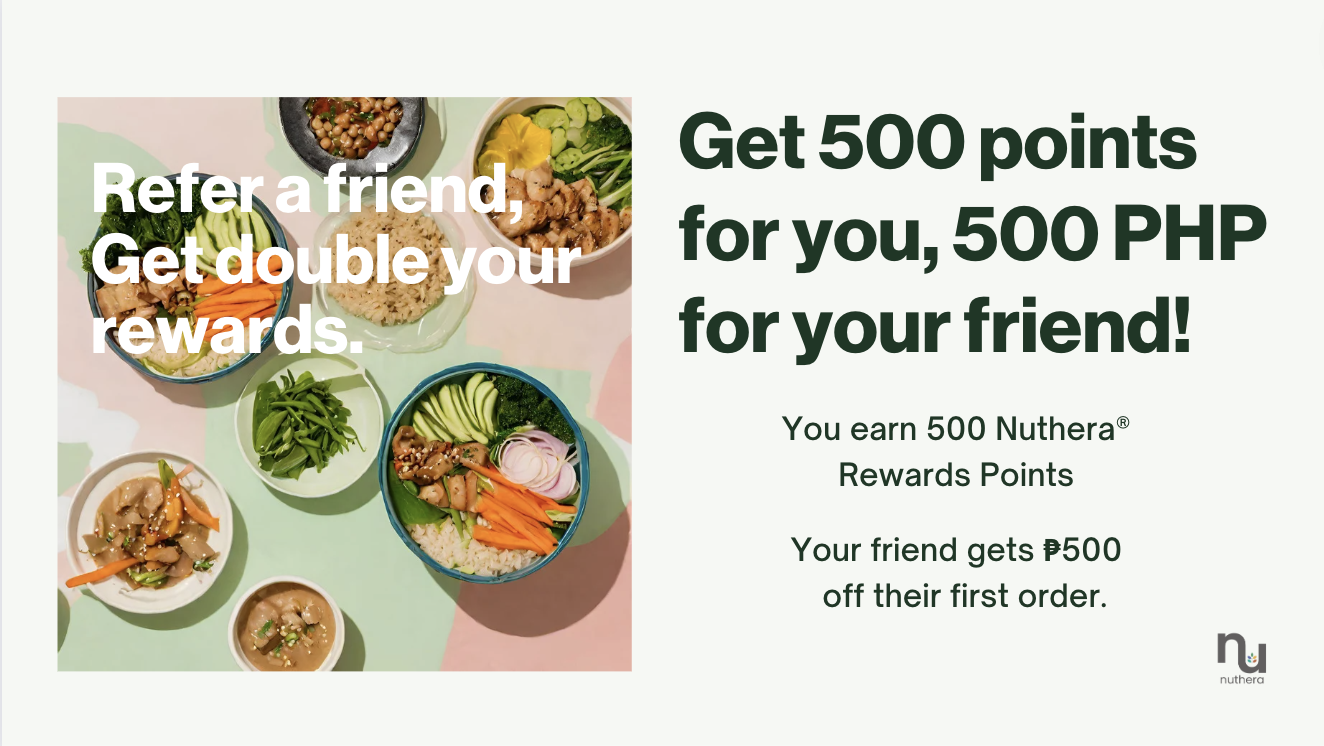 Take a leap towards optimal health with these exclusive offers. After all, wellness is not a mere destination; it's a journey best undertaken with the right partners.